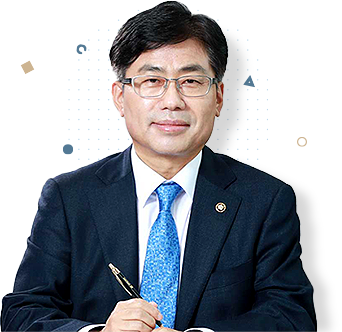 The National Assembly Budget Office is a fiscal institution under the legislative branch that provides objective and professional analyses to support the National Assembly to fully exercise its fiscal rights.
The NABO, established in 2003, has supported the legislative activity of members of the National Assembly with budget and settlements analyses; bill cost estimates and tax revenues analyses; national fiscal management and macroeconomic forecasts and analyses; and evaluation of major national programs. As such, NABO has exerted its efforts to contribute to the establishment of fiscal democracy and efficient fiscal management.

We are now experiencing new lifestyle and uncertainty brought by demographic changes such as low birth rate and aging population, the technology advancement marked by the 4th Industrial Revolution and new economic and social order. The concerns about fiscal sustainability is growing and the role of finance is becoming more important.

The NABO will continue to seek ways to manage national finance in a sustainable and efficient manner based on expertise, objectivity, and impartiality, and support legislative activities through timely and in-depth analyses to make National Assembly a trusted venue of policy which opens up the nation's tomorrow.

Thank you.
Chief of the National Assembly Budget Office
LIM, IKSANG